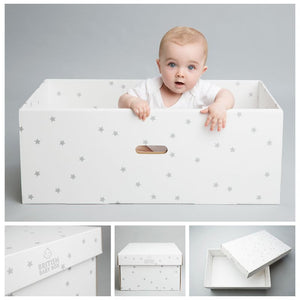 Molly & Monty prides itself on being a 100% British brand and it works closely with other British companies who champion British design and manufacturing. One of these is British Baby Box. In this special guest blog, Sarah Simons from British Baby Box, explains the background behind this very exciting brand. You can forget fancy cribs, doctors these days are encouraging parents to put newborns in simple cardboard boxes called Baby Boxes. All the rage in Finland where, for 80 years, every newborn has been gifted one from the government, these simple beds with a contemporary feel and shape, have...
---
It's been a very interesting few months for me as I learn about Molly & Monty, how my business runs, what my customers expect from me and what I would like to see from my business. I've met some amazing people, had phone calls I would never expect to receive, pushed myself harder than I imagined, juggled family life with working, there's been head scratching 'what do I do now' moments, tears of laughter and frustration, early mornings and late nights. I've probably tested my family more than they'd like to admit and I'm sure some of my lovely, lovely...
---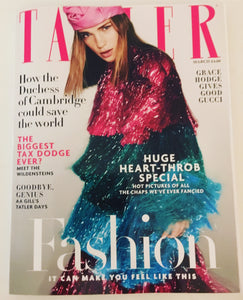 We are very fortunate here at Molly & Monty to be contacted regularly by some amazing publications and bloggers but we were especially proud and excited to receive a call from Tatler Magazine asking us to feature in Tatler's Parents Guide for a period of 3 months.  It was so exciting to see our company in the  March 2017 edition and we now can't wait for the April and May features!
---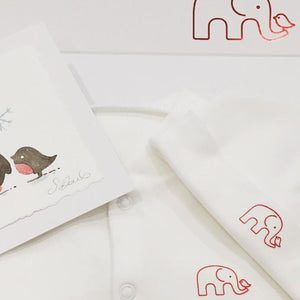 We're really excited to be celebrating Christmas at Molly & Monty as we have so many lovely things happening. Firstly, we have a Limited Edition gift set being introduced for Christmas 2016.  I am so pleased with it, and we are only making 30, so they will truly be a collectible item.  The gift box is a beautiful magnetic keepsake box with our Molly & Monty logo in red, Inside you will find a beautifully wrapped set containing a blanket, sleep suit, beanie and bib all in our classic design in a Limited Edition Red. There is also a...
---
  Today we are all working together, it's a family affair!!Enjoying working with my beautiful and talented eldest daughter on a photo shoot for Molly & Monty - I, who cannot take a picture which is not instantly groaned at, fortunately have a daughter who can!!My youngest daughter is flitting around sharing her wealth of information on which soft toy is the cutest…And my mum - who is of course on ironing duty - where else?!!!Throw into the mix my husband on the 'techy' side - which I'm SLOWLY getting to grips with and my son who always manages to...